M.I.S.S. Crew x Nails Did and The Goods!
I don't call myself BusyLady for nuffin! And today's remote office is at the Saturn dealer in Medford, OR. I've taken my car in for an oil change and would you believe they have free internet access for their customers!!! So good! Sorry Starbucks, it's free over here!! So, I digress! If you don't know about my side project
M.I.S.S. Crew
, then please get to knowing!!!! We did a recent collabo t-shirt with Mister Frames of the UK and his hotter than hot t-shirt line entitled
"Nails Did"
. We did some photo action in my hood, that's East Oaktown aka Raider Nation, on the Boulevard of International aka East 14th St. We got the ladies nails hooked up at
Sun Nails
. This is the first spot I ever got my nails did. It was 1989, I was in the 7th grade and I got me some acrylic nails, in what I like to call "chola purple" (I still rock that color today), some nail art, a couple of gold charms, you know, the works. You know The Goods! had to handle the business so peep the vintage at work...Cazal's, high-waisted zipper jeans, acid wash, Chanel ( and fauxfo' real)...see how we do that thang!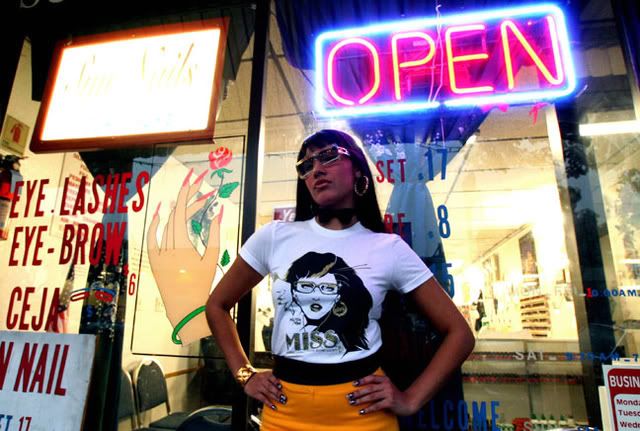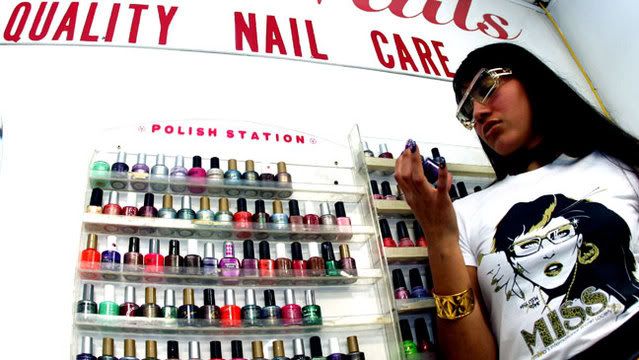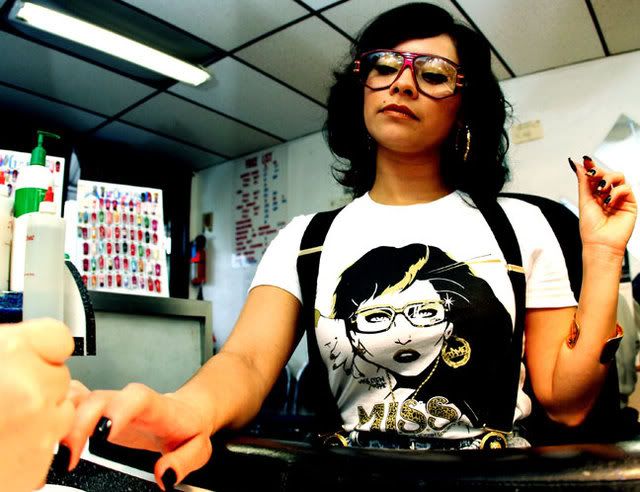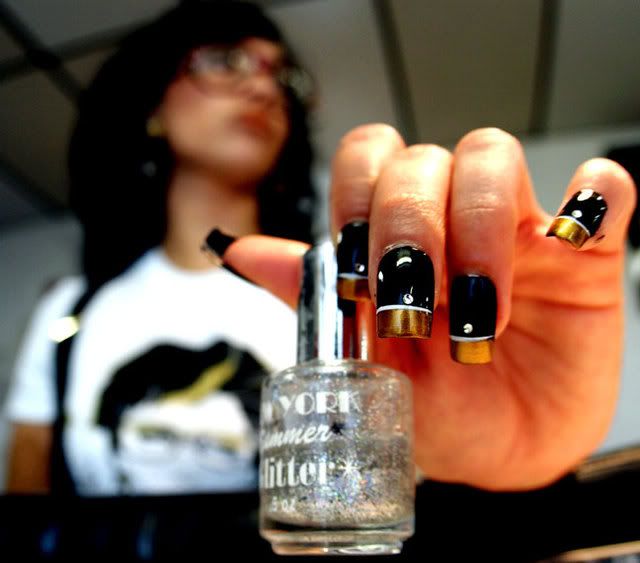 And here's the "chola purple" in action...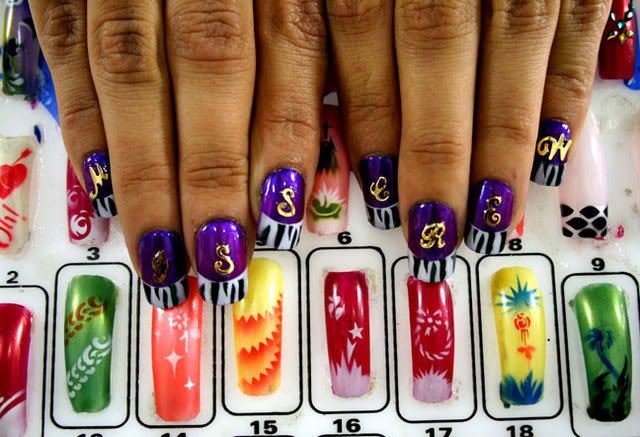 Much thanks to our hella fine models Reina "La Reina" and Mayra and huge thanks to our photo genius Ali of
One Hit Wonder
! Yaaaaaaaaay Boiiiiiiii!